American Heirloom Appraisers
TIPS ON EXPEDITING THE APPRAISAL PROCESS AND SAVING YOU MONEY: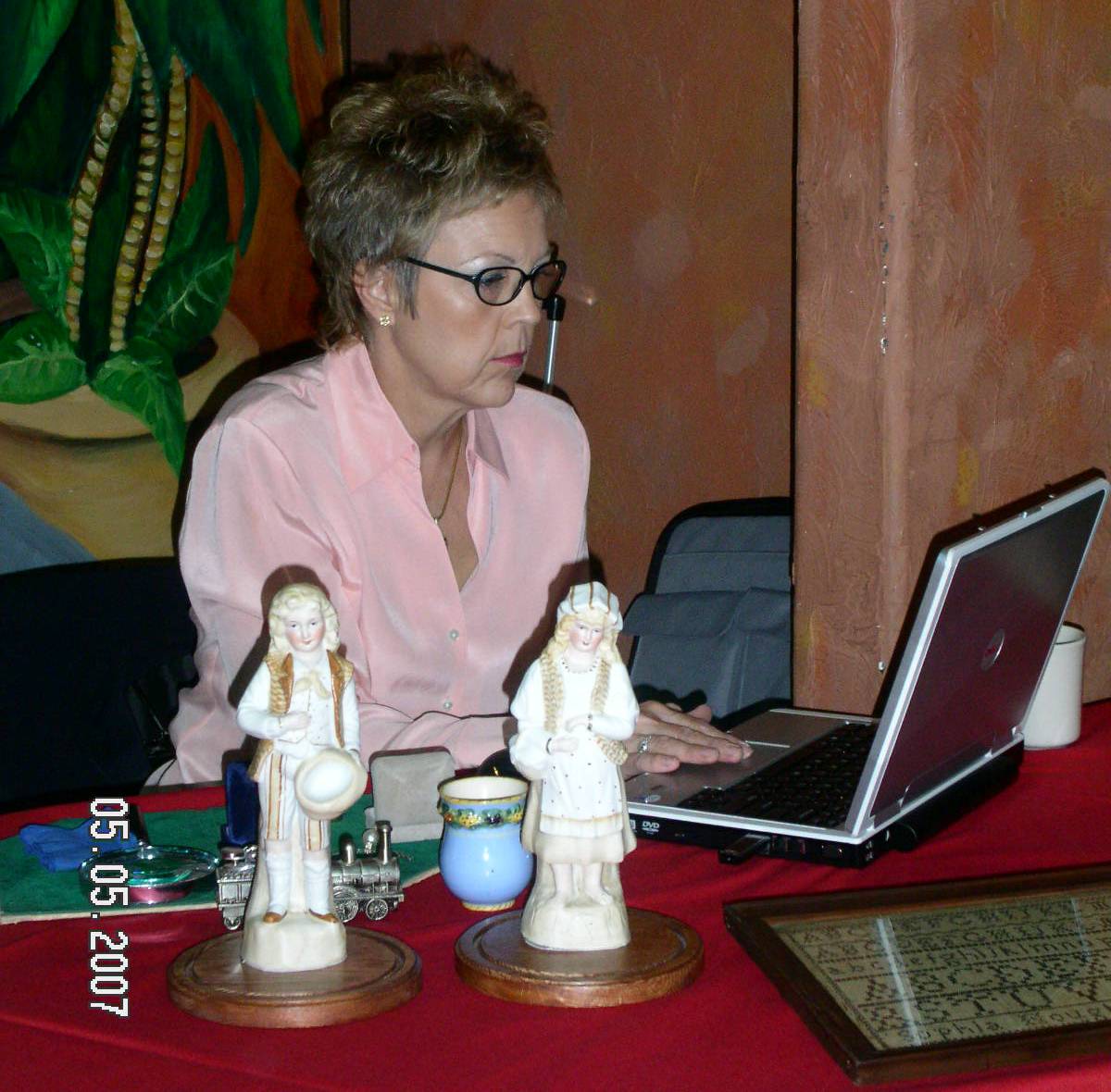 Christy, busy at work, at an appraisal fair May 2007
Decide which items you want to have appraised.
Have all the items ready to be inspected.
Unpack and unwrap any items in boxes, trunks, cupboards, chest of drawers etc.
Group similar items together and place sets of dishes, glasses, silverware etc. together.
There should be adequate lighting: open window coverings, turn on lights.
Have large pieces of furniture pulled away from the wall for easy inspection. Empty drawers and shelves, as items have to be measured, turned, viewed from all angles and inspected thoroughly.
Remove paintings or other displayed objects from the wall or other display areas for easy access for inspection
If you have receipts, sales slips, or old appraisals, place them with the appropriate items.
The owner or someone with knowledge of the items should be present during the initial review to insure sufficient information about the items and/or report preparation is communicated between client and American Heirloom Appraisers.
This list is provided in advance so you will have time to make these preparations. If you have any questions, please call Dwight or Christy at (520) 419-1270 or e-mail them at dwightandchristy@gmail.com.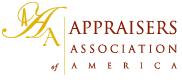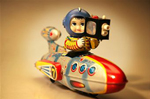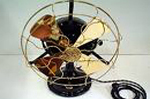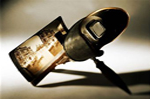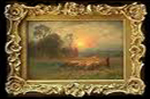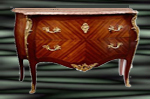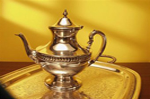 Phone
(520) 326-3070
(520) 419-1270
VISIT
10am to 5pm
Tuesday – Saturday
American Heirloom Appraisers
Email
dwightandchristy@gmail.com
Address
3130 E. Grant Rd, Tucson AZ 85716
American Heirloom Appraisers L.L.C. © 1990 – 2020 Schannep Ventures L.L.C. ALL RIGHTS RESERVED